My friends Julie & Betty want to help you out this holiday season with some semi homemade cookies that will surely get you, and anyone else you may share them with, into the spirit.
White Chocolate Cranberry Cream Cheese Snickerdoodles 
Sounds fancy, right? Fancy, yes. Lots of work, no.
First, you need to procure some Betty Crocker Snickerdoodle mix. I found mine at Target, but I'm sure a lot of places have it as a seasonal item. If you see it, pick it up because I understand it can be hard to come by.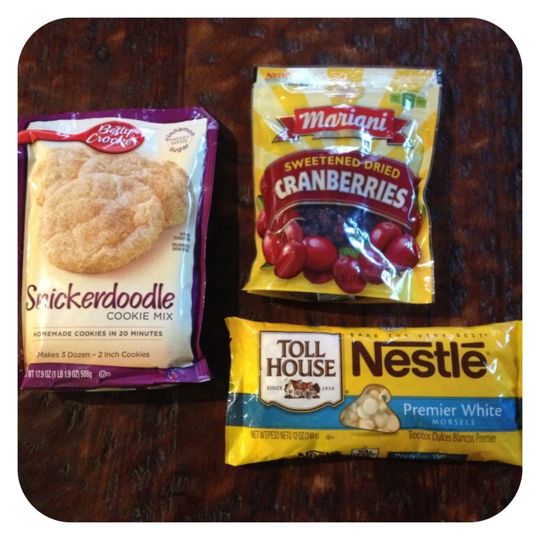 Ingredients:
1 pouch Betty Crocker snickerdoodle cookie mix
4 oz. cream cheese, softened
1/4 cup butter, softened
1 tablespoon water
1 egg
1 cup sweetened dried cranberries
1 cup white chocolate chips
Beat together cream cheese and butter until smooth.
Open cookie mix.
Set aside cinnamon sugar packet.
Add water, egg and cookie mix to cream cheese mixture.
Stir until soft dough forms.
Add in cranberries and white chocolate chips.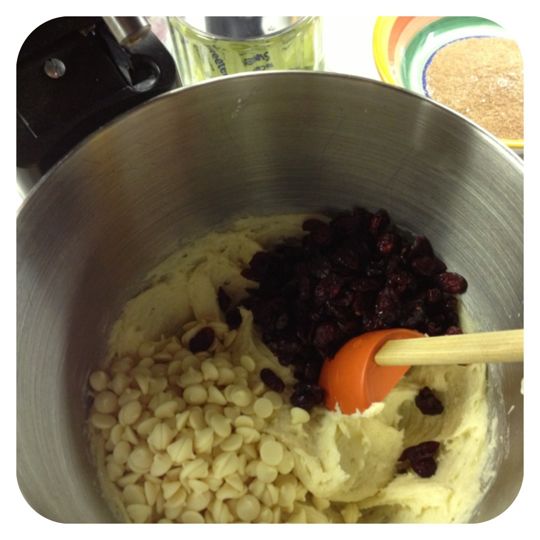 Cover & refrigerate 30 minutes.
After that horrible 30 minutes is over, drop rounded spoonfuls of dough into cinnamon sugar.
(You need to ask Santa for this cookie scoop. Perfect, uniform cookies every time.)
Roll in cinnamon sugar mixture to coat.
Place two inches apart on ungreased cookie sheet.
Bake a 375º for 8-9 minutes until edges are set.
Cool one minute then transfer to cooling rack.
Makes approximately 2 1/2 dozen.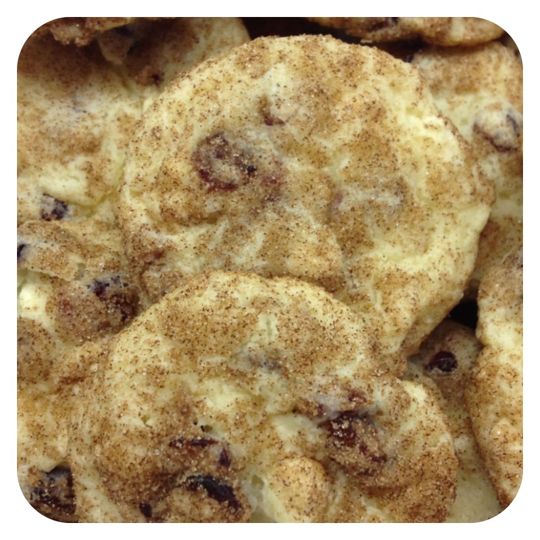 They are to-die-for. Guaranteed to make back injuries feel a little bit better. True story.
These can be baked up in a jiffy and are perfect holiday treats for the special people in your life. Package up a half dozen or a dozen, attach a little festive handwritten note and deliver cinnamon sugary happiness.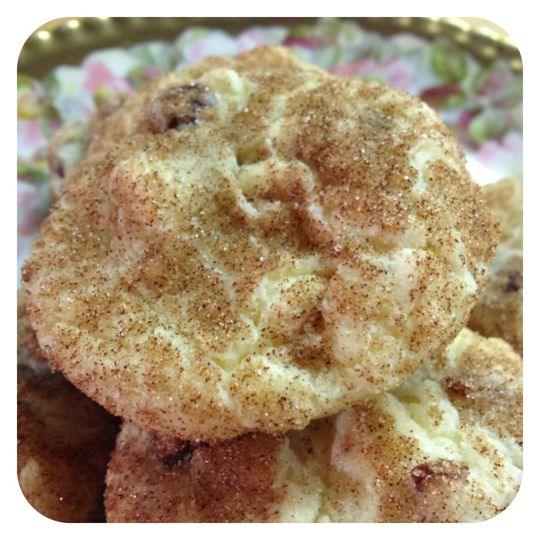 You could change it up and do dark chocolate chips and chopped dried cherries or keep the white chocolate chips and sub dried blueberries. Adding some orange zest would also be a nice touch to the cranberry variety. Or what about some fresh lemon zest to the blueberry ones?
OK, go. Log off now and get the goods to make these.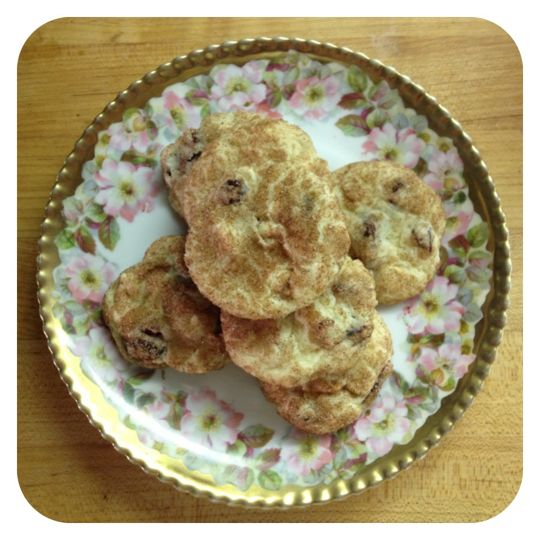 Enjoy and Happy Tuesday!