Jay's company holiday party is only about 2 weeks away and I am trying to tie up some loose ends with our outfits.
This year is an "Adventure. Action. Thrills." theme with nod to Indiana Jones so I immediately thought I would wear a khaki safari inspired dress I've had sitting in my closet waiting for the perfect occasion. It looks similar to this one…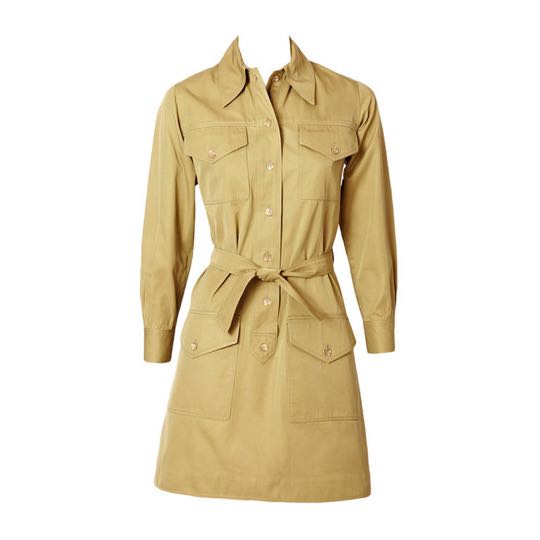 However, last week I found this Jennifer Lopez jumpsuit at Kohl's for about $15…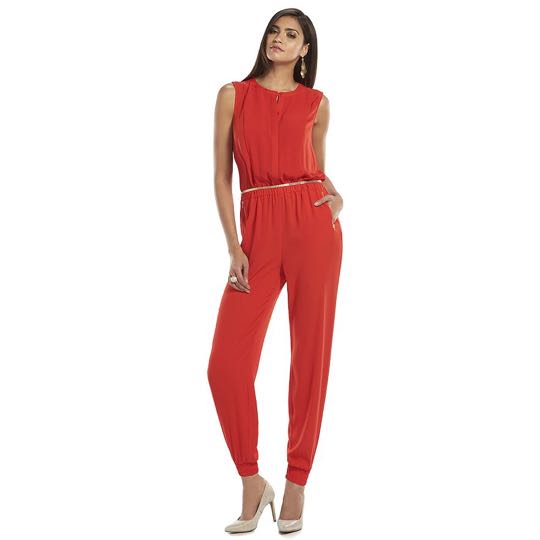 I LOVE jumpsuits. I always like to be comfortable at these big corporate parties. For the most part they are business casual so I could totally get away with the simple khaki shirt dress, but because I love to get out there and dance with the other wives, I like to be extra comfy. This jumpsuit fit like a dream and I loved the reddish orange color thinking that it would be a little more festive.
I plan on wearing these wedges I found at Target over the summer with either of the pieces…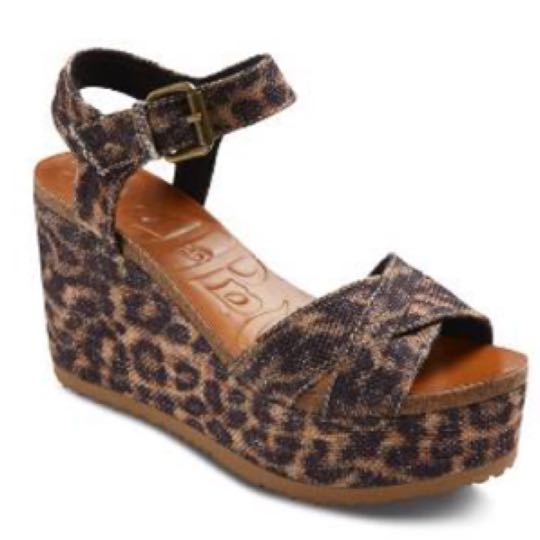 I also have some chunky wooden bangles and a leopard print clutch that I will accessorize with.
I ran the idea by Jay of wearing a cheetah print bow tie. 😉 He immediately showed his disapproval, but I was on a mission to at least find him a tie that coordinated with my outfit. Behold….I stumbled across this gem at Kohl's the other day and had my trusty 30% off coupon which brought the final price to right around $15.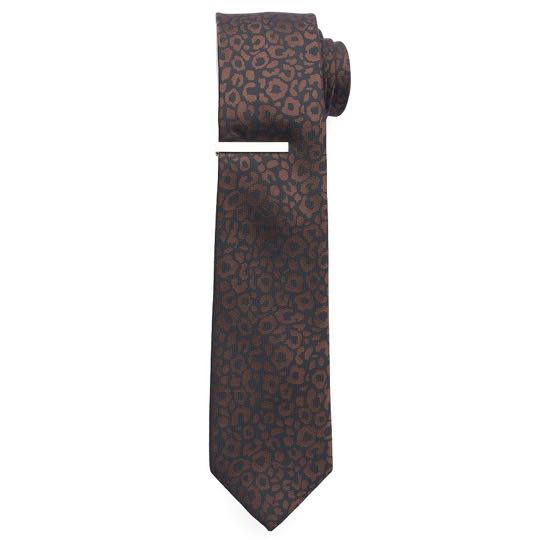 He approved since the print is more subdued and doesn't obnoxiously scream, "CHEETAH!!".
I really want to wear the dress, but am afraid I won't be as comfortable as if I were to wear the jumper. I'm glad that I have options, though, and BOTH pieces together were less than $25 so I can't go wrong.
CanNOT believe that it's holiday party time once again. This is the ONE night that we both really look forward to every holiday season. His company always does such a beautiful job choosing the venue and carrying out the theme.
I'll report back with pictures from he evening and the outfit that I end up wearing on our adventure to The Temple of Doom!