Finally made the Peppermint Brownies.
They are really good.
A bit time consuming, but worth it.
Tomorrow the kids will deliver some to their pediatrician's office and I will send some to work with Jay so they won't mysteriously jump into my mouth.
If you decide to make these delicious little gems, I suggest cutting them into tiny bite size pieces since they are very rich and, not to mention, loaded with calories! I made mine in a 9X13 pan and got approximately 50 1″X1″ squares plus the 6 triangular pieces I used for the photo. So, it makes TONS without even doubling the recipe!
Again, here is the recipe I used: Peppermint Brownies
I had to go ahead and up the caloric intake a bit more and add the crushed candy canes on the top. I also added about 8-10 drops of green food coloring to the peppermint butter cream layer to make it  a little more festive! (as far as I know, that doesn't add calories!)
Here is the final product: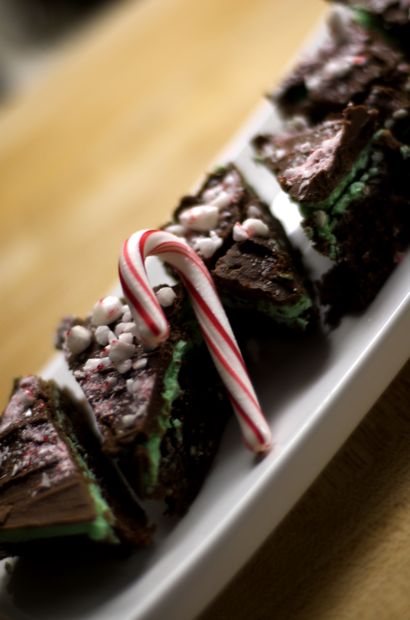 And here is the assistant who helped me: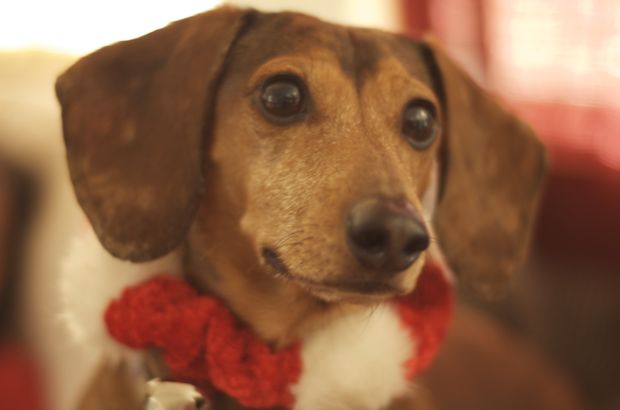 Well, not really, but isn't he the cutest? Love him!