OK, so after the post about holiday traditions, I felt guilty about all those calorie laden comfort food recipes I included!
I wanted to make sure you knew that I do try to eat healthy, too! My sister turned me onto this soup and I have made it lots over the past couple months. I must say that the beans make this soup a "meal" – for me anyway. Jay appreciates a grilled ham & cheese alongside his.
I make a big pot of this and eat it for days. It gets better the longer it sits.
Here are the ingredients: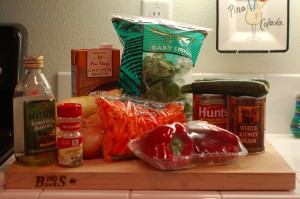 And here is the final product. Something you can feel GOOD about eating during the holidays!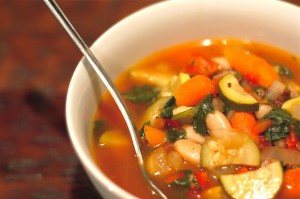 Enjoy! 'Tis the season for SOUP!