I bought this black plate rack forever and a day ago at Home Goods.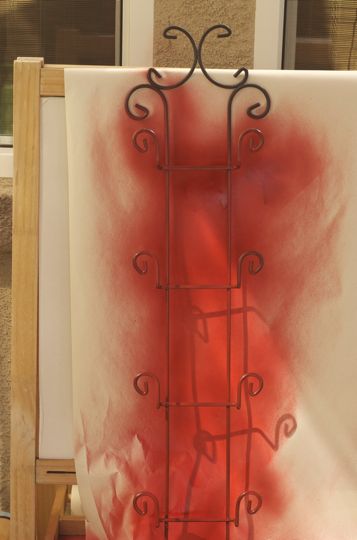 It never made it onto the wall for whatever reason.
One can of red spray paint later and you have a cute, curly crimson book rack for your new reading nook!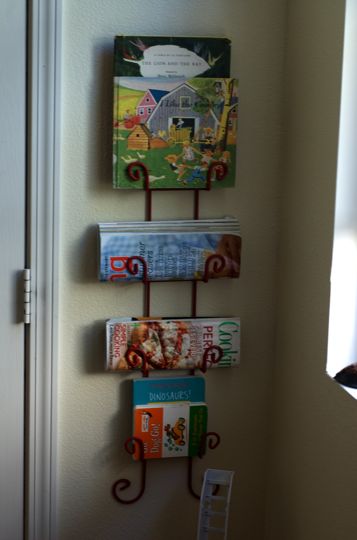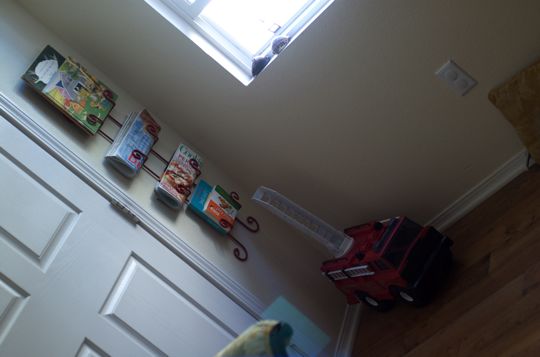 I'll look for some more substantial pillows, but these will do for now: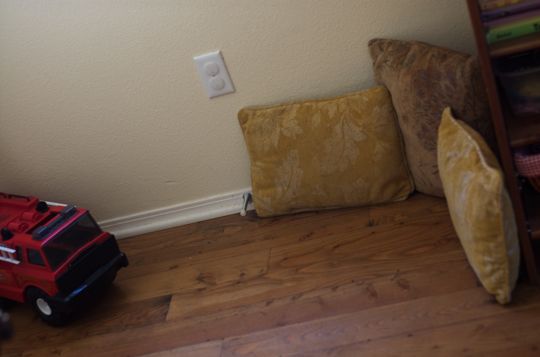 And a little added self-portrait artwork from school: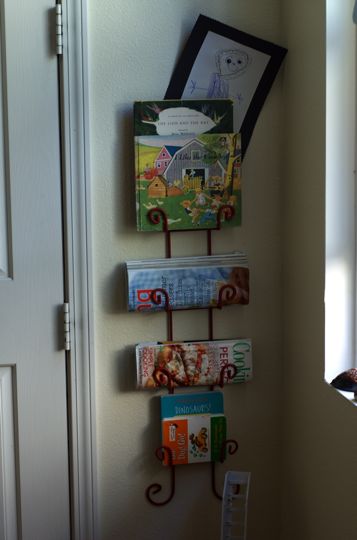 The perfect little summer reading spot.
I think it'll also make a fun place to display cards during the holidays!
*****
Flip Flop Fitness Update ~ 6.14.10
2 cups coffee w/ 4 total tbsp. FF Hazelnut Creamer: 2 points
1 Slimfast shake: 3 points
Ham & cheese on Multi-grain sandwich thin w/ mustard: 5 points
2 cups cantaloupe: 2 points
1/2 cup canned FF refried beans: 2 points (random snack)
Safeway "Eating Right" Sesame Chicken frozen meal: 7 points (dinner)
1 Tootsie Roll: 1 point??
Total points: 22
Workout:
Walked to gym (2.0 round trip)
45+ minutes on elliptical @ 10 resistance (4.25 miles, 500 cals)