SIX years ago this morning we welcomed Holden Oliver Aspiras into the world.
It was a rainy, rainy Sunday morning and we didn't know he was a HE until 8:46am when the on-call doctor finally yelled, 'It's a BOY!"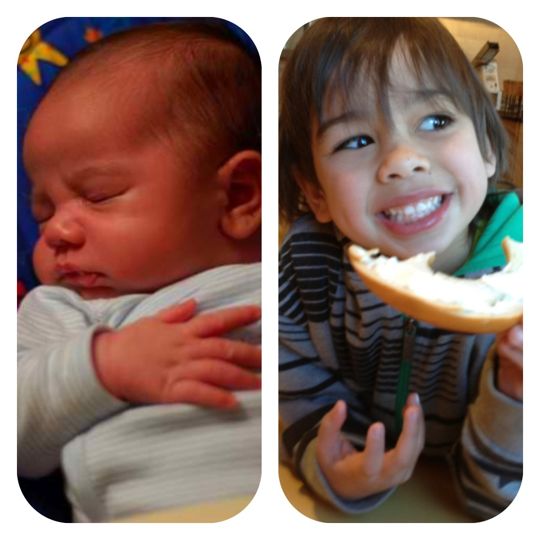 We had ourselves a little Pisces!
Holden, you have brought us 72 months full of laughter, long lashes & LOVE.
We knew about four years ago that you would bring lots of laughs to our family and you continue to be our little comedian ~ dancing, singing and commentating your own Lego tutorials on your iPod!
The happiest of birthdays, sweet boy. We love you heaps and cannot wait to see where the next six years take you!
We are with you all the way…..
XOXO,
Daddy, Mommy, Elliott, Riggs & Rascal