Last weekend Jay had a burger craving.
We usually use ground turkey for our burgers.
But…he wanted a "real" burger and I could tell that he was eluding to a trip to Red Robin.
My penny pinching self sprung into action and after a quick trip to Trader Joe's, created a burger bash for less than a fifth of the cost of a trip to RR.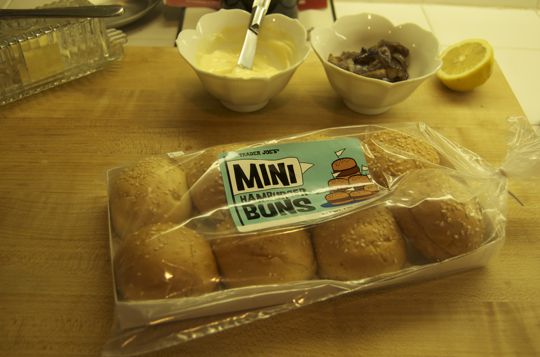 Mini Burger Buns: $1.19
One Pound 80/20 Ground Beef: $2.49
Garlic Fries: $2.69
(I had all the other ingredients already on-hand)
I decided to make Pioneer Woman sliders ~ caramelized onions, blue cheese and Tabasco mayo!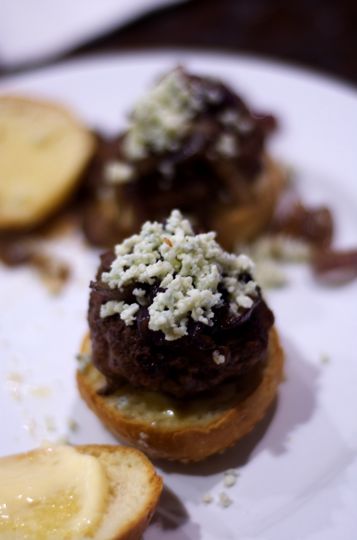 And the TJ's garlic fries are just like the ones from Gordon Biersch….garlic chunks galore!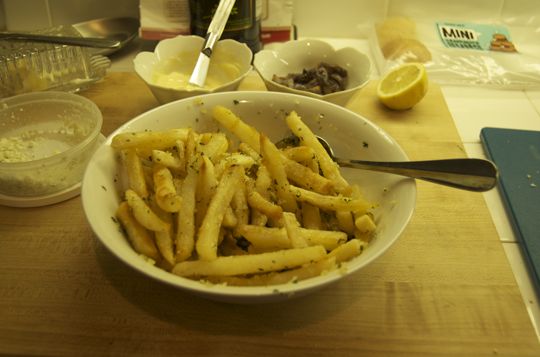 But, the best part was that the kids ate them, too and I didn't have to play short order cook and prepare 15 different things!