As a young girl, whenever we visited Old Town's Bazaar Del Mundo, I remember stepping foot into a little bakery and walking out with a warm churro, bathed in cinnamon sugar and wrapped in white paper.
I remember that and the toy store, Gepetto's.
As I got older, my memories switched to margaritas and pozole with fresh flour tortillas from Old Town Mexican Café.
Cinco de Mayo is just a week away.
This year I'm going to make these….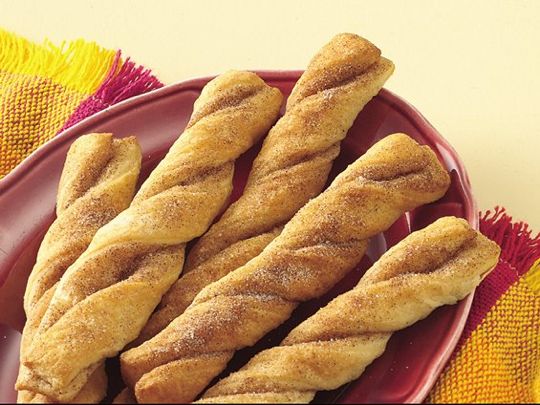 A little healthier than the deep fried ones ~ and who doesn't love a crescent roll?
And I wanted to go into the archives and bring out all the tried and true Mexican food posts…
South Of The Border Chopped Taco Salad
Southwestern Crock Pot Chicken
*****
The countdown is on until mariachis & margaritas!