Ugh.
My babies are growing up.
They no longer share bath time.
And now they no longer share a room.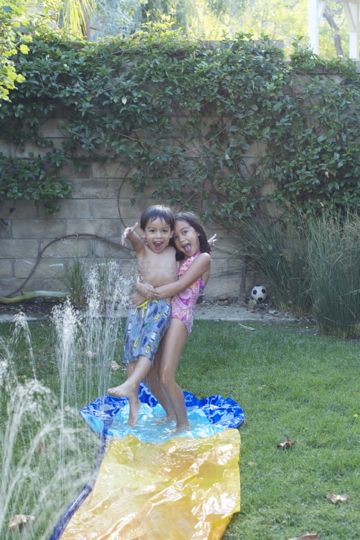 Tonight we semi-cleared out the old guest room, put on fresh sheets, brought in the Pillow Pets and Happy Nappers and tucked Elliott into her new full size bed.
We stripped off the mermaid sheets and replaced them with the outer space variety on her old twin bed and made a cozy little nook for Holden.
They hugged each other good night and went to their new separate spaces.
Wah.
Holdy doesn't want us to sell his old toddler bed ~ "I am almost little", he said.
Well, that's perfectly OK because I don't know if I could part with it just yet…….