I am whipping up a couple batches of Puppy Chow for Jay's co-workers and the neighbors.
This stuff is addicting!
You may see me on the A&E show "Intervention" because of it.
You can find the recipe for this drug here.
This is what you'll need: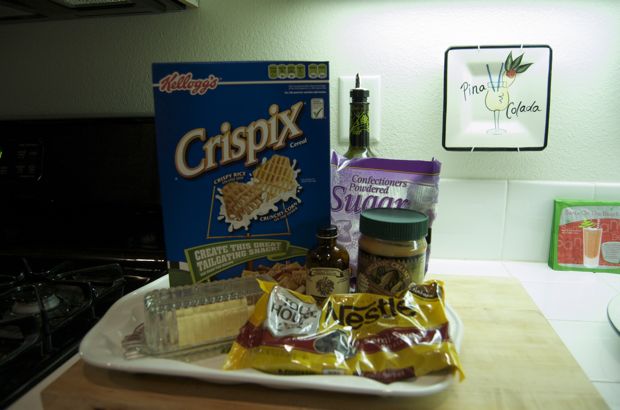 It's super quick and easy, but sometimes a bit messy with the powdered sugar. I just get a paper Trader Joe's bag, dump the powdered sugar in there, add the coated Crispix and shake! Then I spread onto a cookie sheet to dry a bit before bagging it up.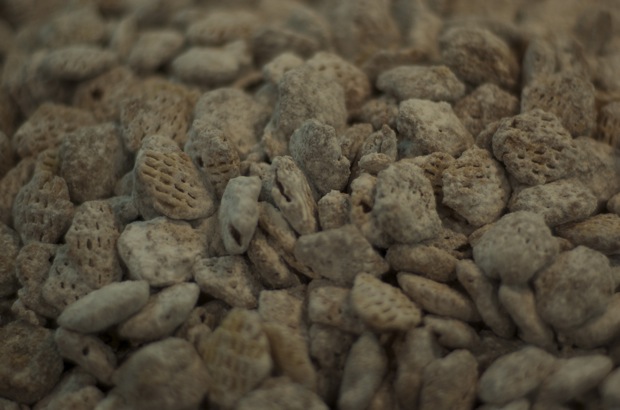 One 12 oz. box of Crispix only makes 5 little snack-size bags (with a little leftover for the cook and her assistant!) The recipe says 9 cups, but I go ahead and use the whole 12 oz. box (about 12 cups) so it isn't quite so powdered sugary! Also, I melt the peanut butter, chocolate chips, butter and vanilla in a sauce pan over the stove instead of in the microwave. Less chance of burning or heating the chocolate too fast. This will make it seize up and get grainy – Blech! But I'm sure if you follow the directions and decide to use the micro, it'll be just fine!
Found some cute snowflake bags at Dollar Tree ~ 25 cellophane bags for a buck! Cheap!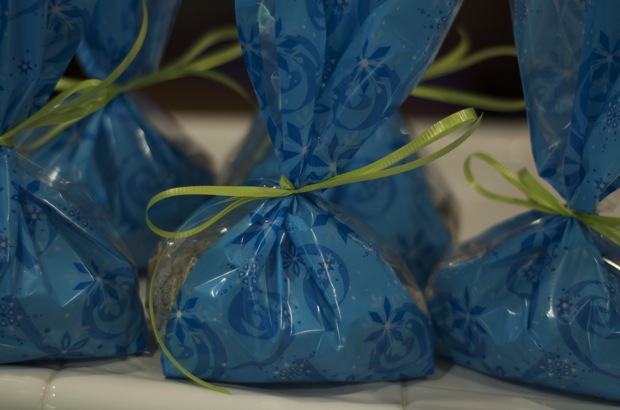 Your family, friends, co-workers, neighbors (and anyone else) will LOVE you!
Happy Chowing!