When I saw this recipe, I knew it was going to come alive in my kitchen soon.
We make Puppy Chow every Christmas. However, this offers the perfect tangy twist for springtime.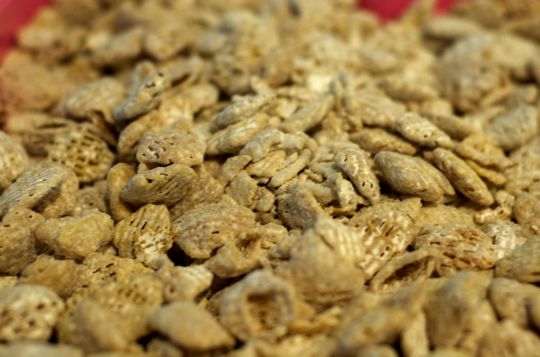 It really is like eating a lemon bar, without all the fuss.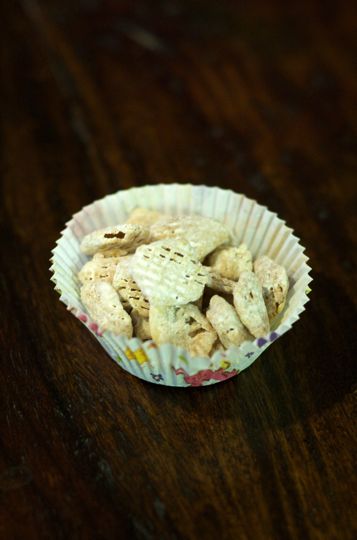 Pick up some festive Easter or Spring cellophane bags, fill 'em with lemony goodness and share with friends & neighbors.
Don't forget to save some for the Easter Bunny!
*****
{The recipe calls for 9 cups of cereal. I used the whole box of Crispix ~ about 12 cups. All other measurements were left the same.}