75% of my Target purchases come with that little reddish-orange clearance tag…the only things I WILL pay full price for are toiletries, toilet paper, cleaning products, food items, etc. ~ you know…the necessities.
I WON'T spend full price on clothing, handbags, home decor, shoes, etc. Why pay full price when you can get it for 50-75% off a month or so down the road?
These are my latest find: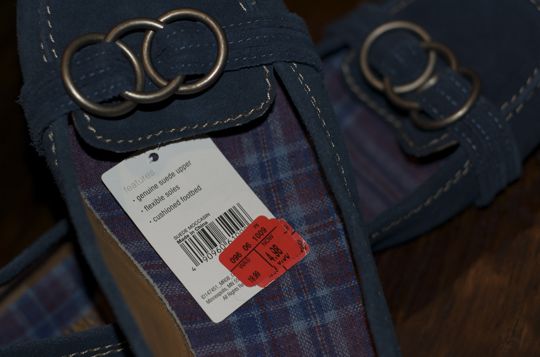 $4.98 for suede upper and a nice comfy rubber sole?
I'll take 'em!
Feeling a little like Elvis today…