Why is it that things seem cooler with a "z" at the end instead of an "s"?
Well, this recipe is cool on it's own and does not in any way need a "z", but maybe it will make ME look cooler!
I discovered this recipe in Rachael Ray Everyday Magazine under the "Take 5" section.
I am all about the ground turkey so it was an immediate contender for a quick weeknight dinner!
It. is. so. easy. and. so. good. Seriously!
I make some steamed rice and place it on the lettuce leaf and then put a scoop of the meat mixture and you're good to go! Roll up and eat like a little lettuce taco!
The lower carb option without the rice is just as good, too!
Here is how I set it up: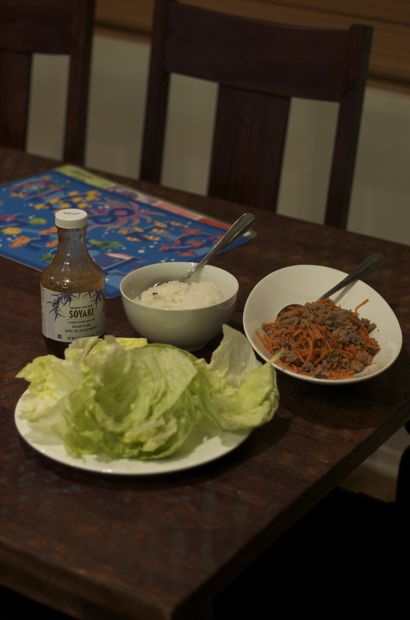 And this is what it looks like all assembled: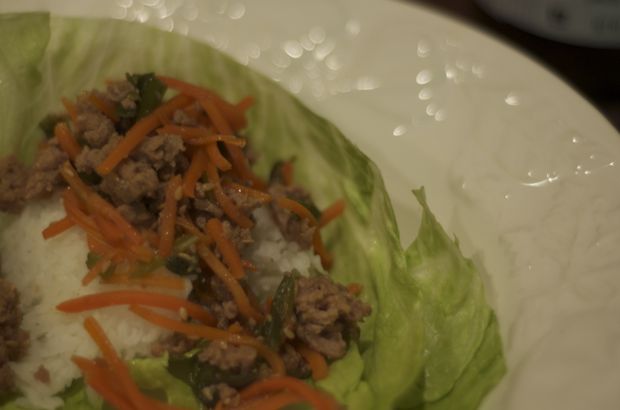 Really. You've got to try these. They're almost as good as P.F. Chang's.
Now if I could just work on their Ground Chicken & Eggplant dish, I'd be in heaven! Now THAT is some good eats!