You've got to make this!
My sister turned me onto these last Summer and they were a fave throughout the season.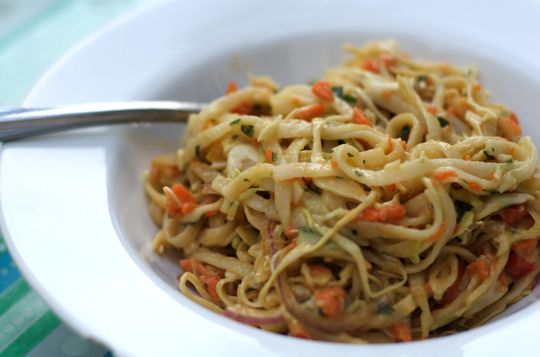 I substitute cucumber and carrots for the apple and jicama…I also use red onion in place of the scallions. This time I used about 5 ounces of udon noodles instead of the spaghetti and it gave it more of an Asian flair!
Yummy warm or cold.
You can also make it as sort of a macaroni salad and use whole wheat macaroni. Super easy and portable in the warmer months since there is no mayo. Add chicken, too for a heartier meal!
Enjoy!