It's toasty today…we were wimps and stayed inside this afternoon.
Jay had to go into the office for a bit so while the kiddos stamped and crayoned some birthday cards for "Baby Ryan", I tested a marshmallow on a stick idea and bling'd my first pair of Havaianas.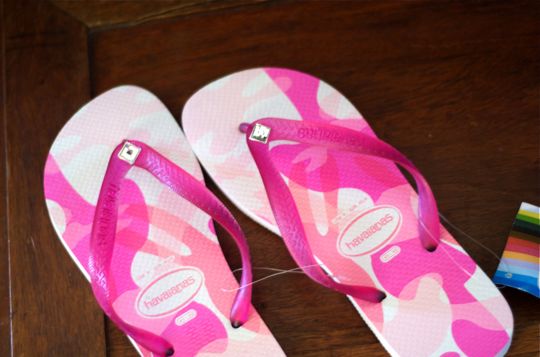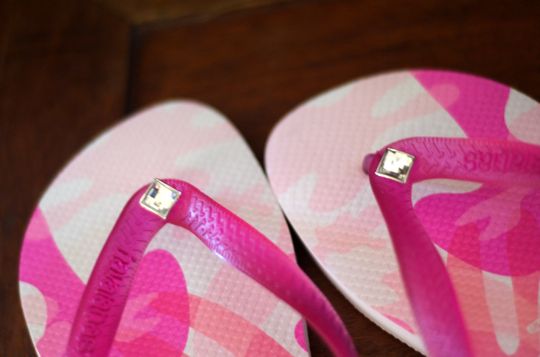 *****
I unfortunately discovered Kraft "Toasted Coconut" marshmallows at Super Wal-mart.
They do not carry them at the regular Wal-mart, Target, or any grocery stores (that I've seen) ~ just Super Wal-mart. Weird.
Anyhoo, you know me and coconut. There they were, in the cart with the rest of the stuff.
I wanted to sort of recreate the Samoas (Caramel Delights) Girl Scouts cookies.
Chocolate, caramel, toasted coconut & marshmallow.
Yup!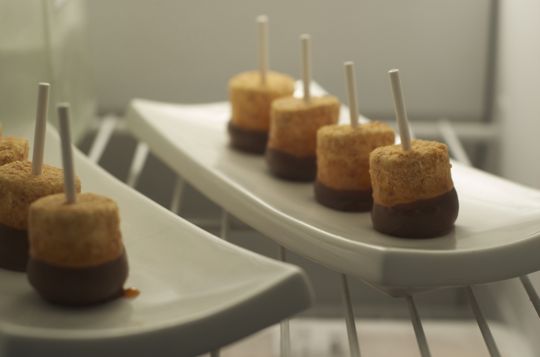 I just cut some lollipop sticks in half, stuck them about halfway into the marshmallows, twirled the 'mallows around in some caramel topping (just the kind from a jar that you would use on ice cream. no need to heat), put them in the freezer for about an hour (preferably on some wax paper), microwave some Wilton chocolates or chocolate chips (50% power for a minute) and stir until smooth. Remove marshmallows from freezer and twirl them around in the chocolate. Place back in freezer for 10 minutes or so to set up.
Share them with friends so you won't eat them all.
We're taking them down to Ryan's 1st Birthday celebration…"Happy Day, Sweet Ryan!"