She's heeeeeere….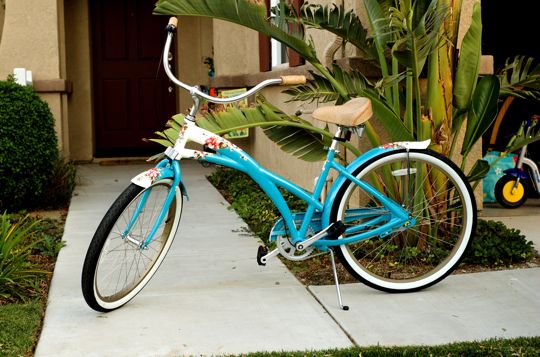 Holdy asked me where the training wheels were.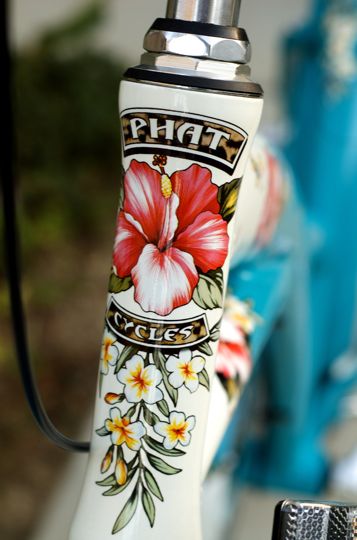 The aqua is GORGEOUS with an ever so soft metallic vibe.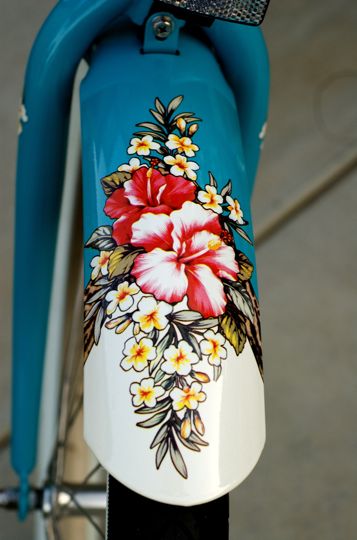 Stitching on the seat is a cool touch.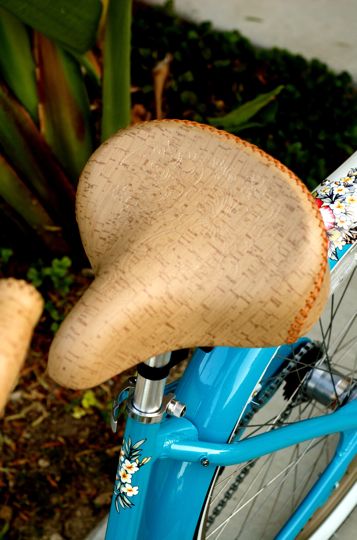 The seat has the same embroidered detail, but you can't really tell in the above pic: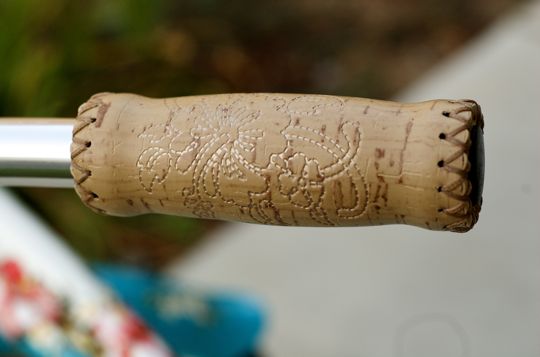 I LOVE the subtle hint of animal print…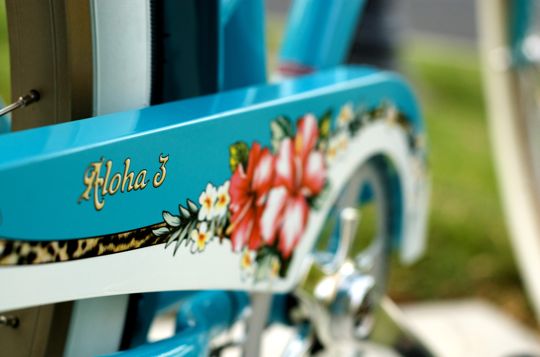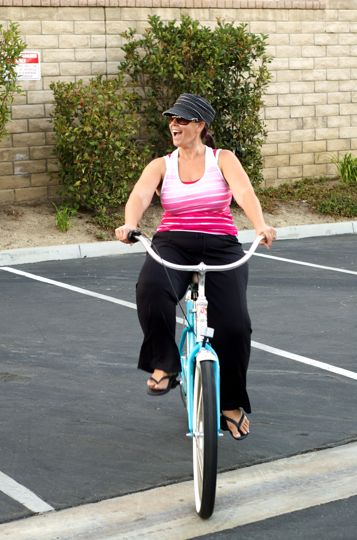 The training wheels may have not been a bad idea ~ I was a little wobbly at first.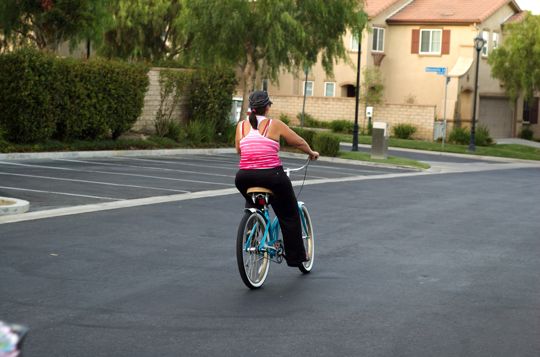 Love, love, love it!
Thanks again, babe!
Wonder where I'll take her on her maiden voyage…