Don't you remember growing up you always heard, "Eat your carrots…they're good for your eyes!"
I heart carrots. I know they're not the best veggie out there, but hey, they're veggies.
I also love curry. So naturally, when I came across this soup, I tried it.
It's another one of those recipes that use very few ingredients.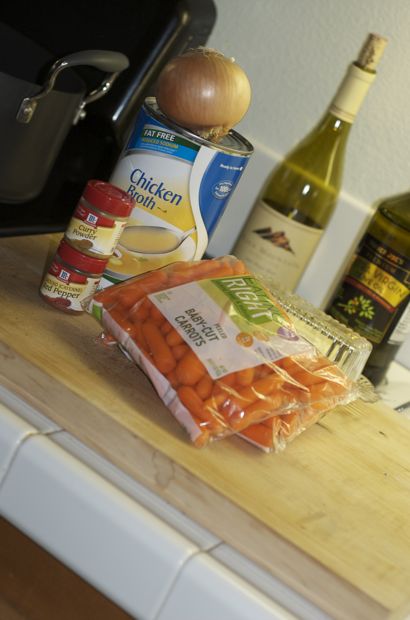 Everyone thinks that there is cream in this soup. Nope. No dairy. Guilt free. With just the right amount of kick from the cayenne pepper. Today I served the soup with egg salad tea sandwiches…not a bad combination. Even my good friend who isn't a soup lover gave it her stamp of approval! Thanks, K!