Lately Elliott wants to "help" me in the kitchen…all.the.time.
I hate telling her, "Maybe tomorrow, honey.", "Not right now." or "Just let Mommy do it real quick."
It makes me feel like such a crappy Mom.
So, while I was doing my grocery shopping this weekend, I decided to pick up some rice crispies and marshmallows and enlist her help with making some good old-fashioned rice crispy treats. After all, marshmallows are so Springy to me.
Pouring in the 'mallows: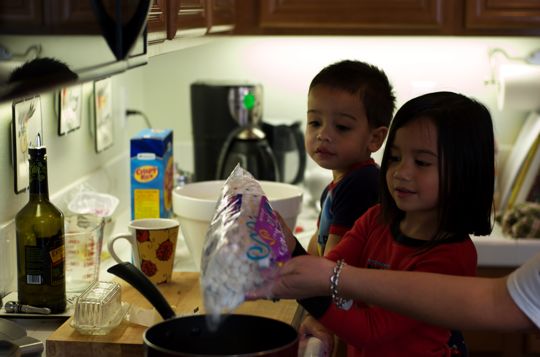 And some more…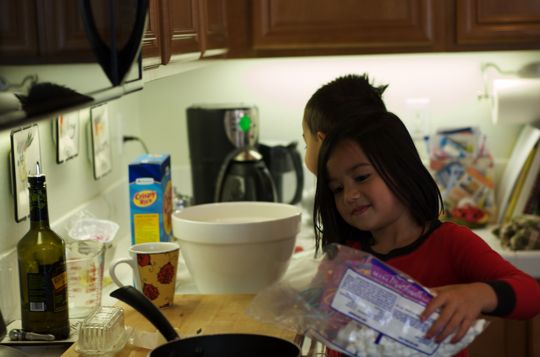 Holden sneaking crispies: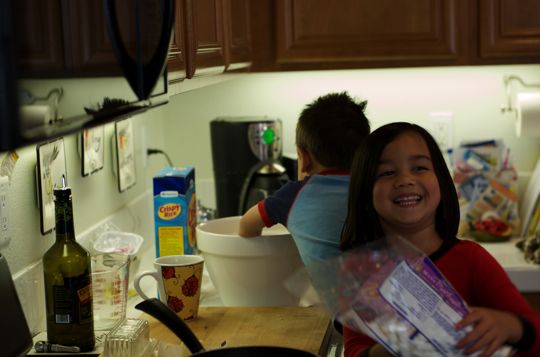 Waiting: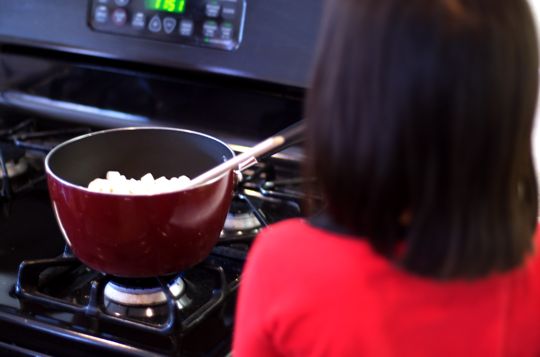 Ready for an after lunch treat: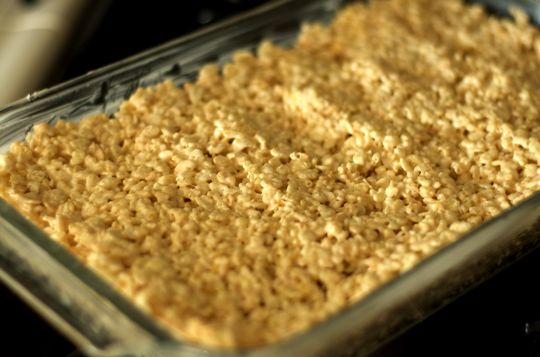 In case you forgot (like me!) or never knew just how easy these are to make, here is what you need:
1 stick butter
1 16 oz. bag mini marshmallows
6 cups rice crispy cereal
Here's what you do:
Melt butter on stovetop over low heat. In the meantime measure out 6 cups of cereal into a large bowl. When the butter is melted, add half the bag of marshmallows and heat slowy, stirring frequently. Add the rest of the 'mallows and continue stirring until they are melted and combined with butter. Pour mixture over the cereal and stir to combine. Pour into a greased 9″X13″ pan and let cool before cutting.
I wanted to color the marshmallows pink, but Elliott wanted to "keep them white at Easter". OK. Will do!
I am committed to being a better "executive chef" in my kitchen and letting my sous chef help more.
Hope you're having a happy, marshmallowy Monday!