Jay's been dying to make beer can chicken.
I LOVE that we have a grill now because he can help me cook more.
Be my guest. Not going to hear an argument from me.
Below is the recipe he used for the dry rub:
Memphis Style Beer Can Chicken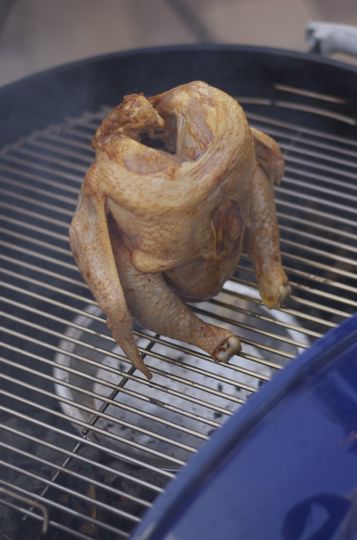 It really is quite funny to see it on the grill like this…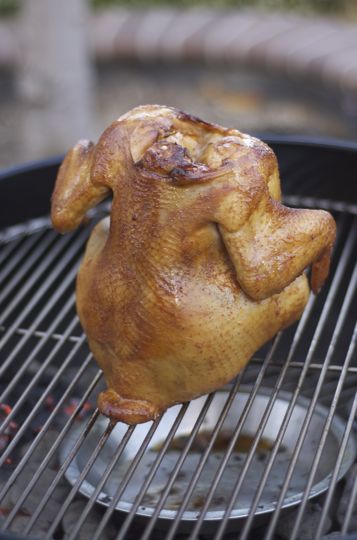 …but the end result is soooo tender and juicy.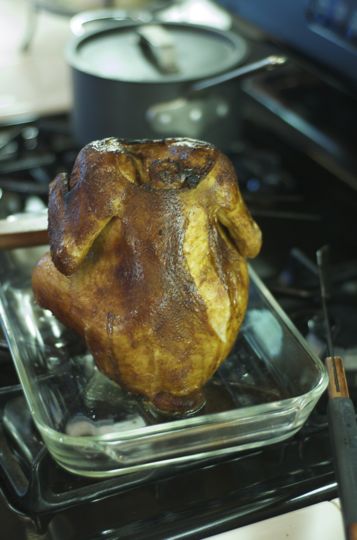 I served with some red beans and rice.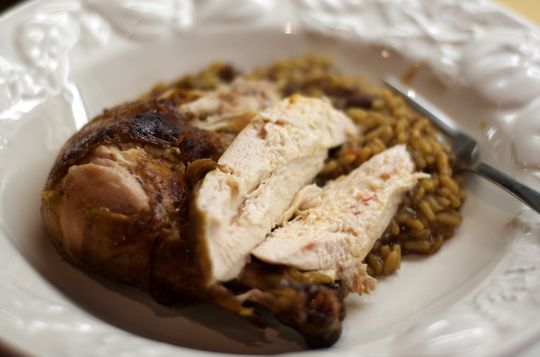 We used a 4 pound bird and have enough leftover for another meal. I'll make a big chopped salad with the rest tomorrow night.
Loving Big Blue!
Note: There have been claims that the beer can "explodes" the hot liquid onto people when they remove the chicken from the can. Please, please be careful and be sure to poke extra holes with a screwdriver in the top of the can after opening it and pouring out half the beer. Directions are in the above recipe for properly preparing your beer can chicken.