This weekend was kicked off with a Mommy's Night Out!
A bunch of us ladies went to SABOR to celebrate a couple birthdays. We sipped strawberry blueberry margaritas and fruity sangrias, chatted, laughed, shared stories from the past, nibbled on chips and salsa, muy delicioso entreés and this crazy good dessert: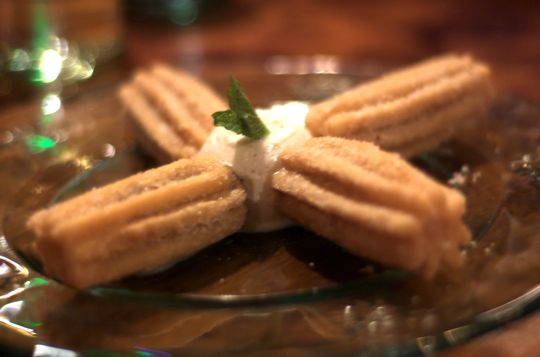 Nutella.Filled.Churros.
OH MY!
Our server was very "pleasant" ~ think Mark Consuelos caliber: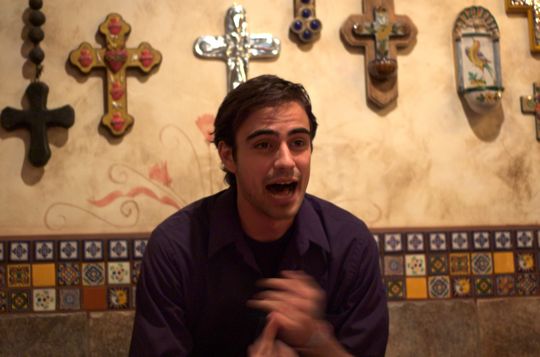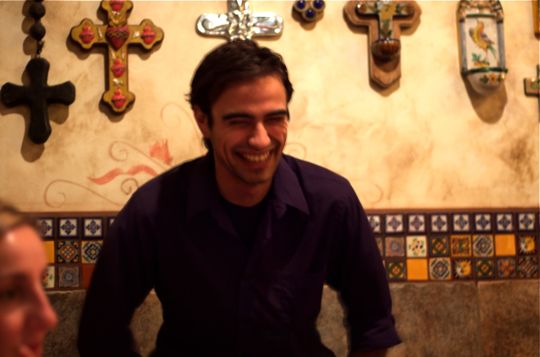 Looking forward to the next "Mommies Gone Wild" evening, Ladies!
*****
If you haven't tried Buffalo Chicken Dip yet, you're missing out.
This stuff should be outlawed: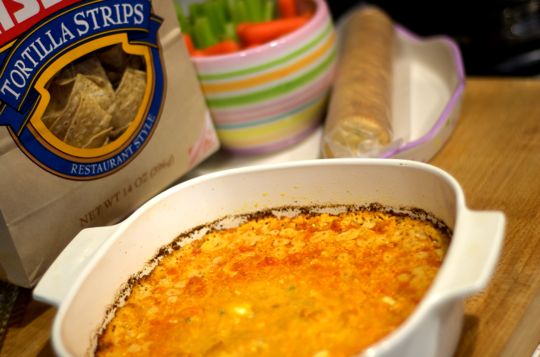 All the goodness of wings without the mess!
I added some crumbled blue cheese and that put it over the top. I like to serve with tortilla chips, Ritz crackers, baby carrots and celery sticks. Thanks, Deb for brining this into my life! It is a staple now.
Next up out of the recipe box: Carolina Barbequed Pork & Polynesian Coleslaw
Hope your weekend has been full of spice!