We did pizzas on the grill again last weekend and they were even better than the first time.
This time I used only one package of Trader Joe's dough, divided it in half and made two thinner crust pizzas. This resulted in a much more crisp crust and not so filling….yum!
We tried the garlic & herb variety this round and it was out of this world. I had some leftover meat sauce in the freezer that I thawed out and used. Jay grilled some zucchini, a rainbow of peppers and an onion which we added to one pizza. The other was my all time fave ~ pepperoni & pineapple!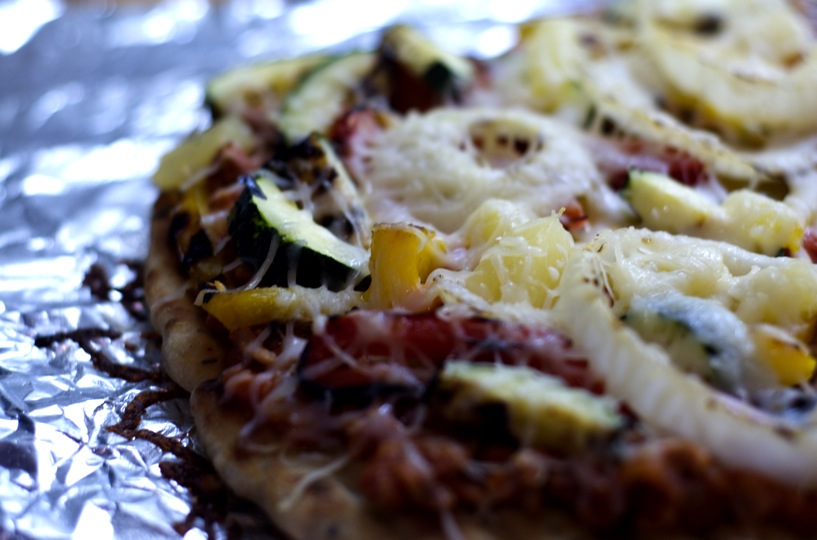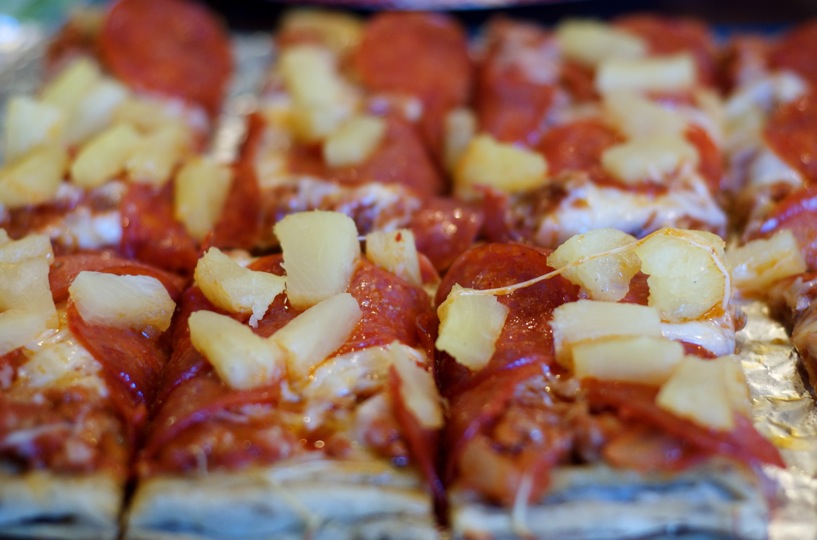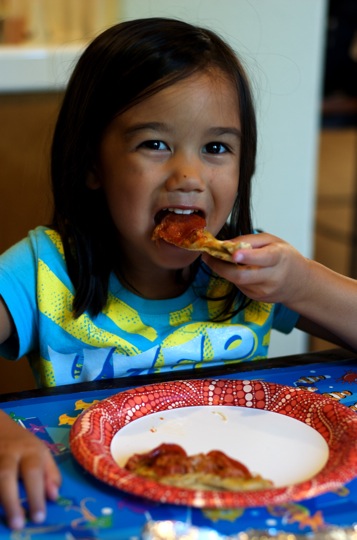 I don't think we'll need to dial out for Dominos or Pizza Hut anytime soon.
Sorry delivery boy!
*****
Flip Flop Fitness Update ~ Monday, 7.12.10
1 cup coffee with 2 tbsp. creamer: 2 points
Oatmeal with 1/2 banana: 3 points
Grilled veggies, cucumber and 1 tbsp. chive cream cheese on sandwich thin: 3 points
Same sammie for snack later in the day because it was SOO good!: 3 points
Lean Cuisine Sesame Chicken meal: 7 points
Skinny Cow mint ice cream sandwich: 2 points
Total: 20 points
Workout:
Stayed home because Holden had a fever. ;-(