Wow! I'm recovering from another awesome weekend.
A "PW" weekend, if you will…
It consisted of "P"lentiful "W"orkouts….
….all because of several "P"ioneer "W"oman recipes that I tried.
We took a little drive and played in some "P"owdery "W"hite!
There were a couple "P"igskin "W"ins to determine this year's Superbowlers.
So I guess you could say that it was a "P"erfectly "W"onderful weekend!
On Saturday night I made Pioneer Woman's "most favorite burger ever (for now)". You can find the recipe here.
They were delish and a nice departure from the turkey burgers with cheddar and horseradish that I've been making for the past few years now! Jay was pleased that I finally made some HAMburgers with real ground BEEF!
Here is a "before" pic: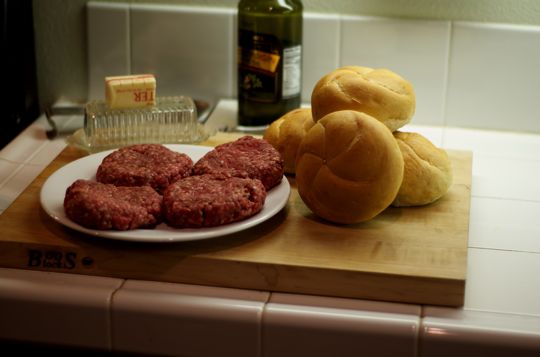 Um, let me just say that what you see above is 2 pounds of meat…PW uses 2 pounds of meat for TWO burgers! What? I mean I know cowboys work hard and all and can put some food away, but WOW! Those'd be some GRANDE burgers! Half pounders are MORE than enough for us!
Here is the "in process" pic: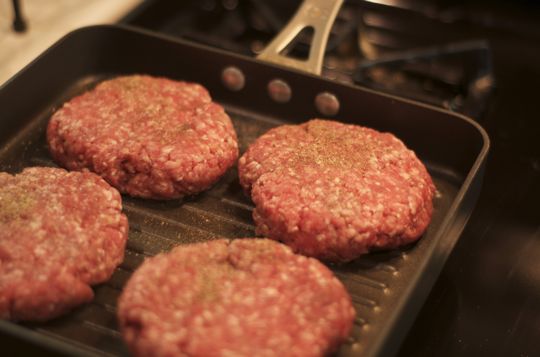 And, my friends, here is the "after" pic when these babies are all dressed up and ready to go: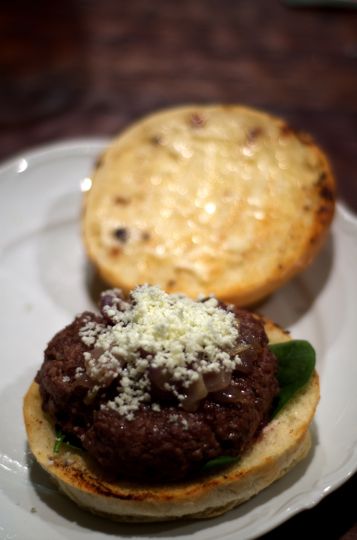 Please don't tell PW that I served her fave burgers with Ore Ida Seasoned Crinkle Fries! Shhhhh!
I tell you, I have a whole new appreciation for the Kaiser Roll! I usually use toasted english muffins for my burgers, but kaisers are a tad crunchy on the outside and soft and chewy on the inside! I followed PW's orders and buttered and toasted them and OMG! Sorry, little english muffins, but these were fantastic and the tabasco mayo, caramelized onions and bleu cheese put them over the top. I used fresh baby spinach as my "green" just so I could feel like there was some sort of healthy component to this meal!
After this scrumptous dinner, I ran to Target to get Holden some boots for the snow since we had a little mini road trip planned for Sunday morning. This is what I found: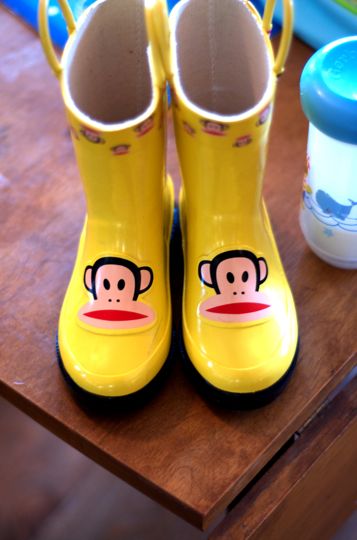 Lovin' all the Paul Frank stuff at one of my favorite stores these days!
I got up early Sunday morning and made some Monkey Bread. Another evil concoction that PW has on her blog!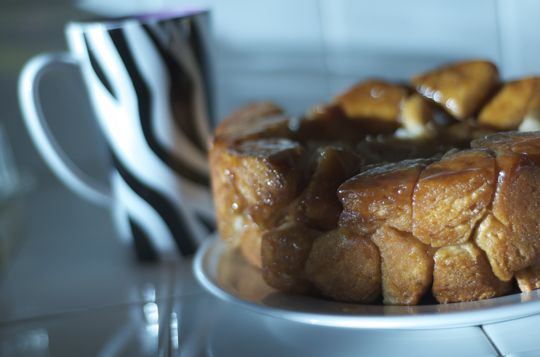 Now this stuff is like a drug so be careful!
After we ate the sinful Monkey Bread, we headed to Frazier Park for some fun in the snow!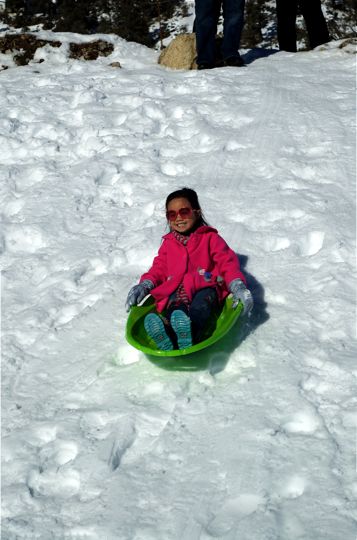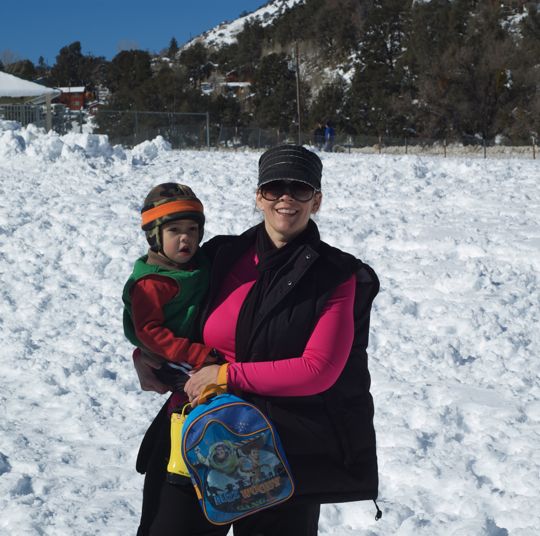 It was a blast and only about 45 minutes away!
And the weekend wouldn't be complete without me trying PW's Quesadillas de Camarones.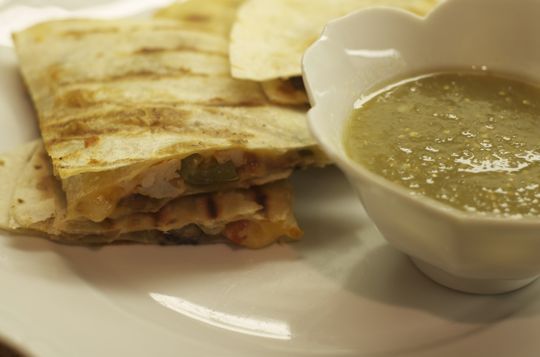 The quesadillas were good…Jay said the shrimp was "not evident"…hmmm, I think the camarones should be evident in a quesadilla named after them so next time I'll add more of the little critters. He also wasn't a big fan of the green salsa, so next time maybe some homemade red salsa to go alongside. After indulging in the monkey bread earlier in the day, I felt guilty about adding butter to the pan to brown and crisp up the tortillas…but I had to follow PW's orders. Next time I may try to make them a little more figure friendly….I tried to go a little lighter on the queso, too. But overall, they were good!
I also made some quacamole….I can't blame PW for that. That was all MY doing, unfortunately.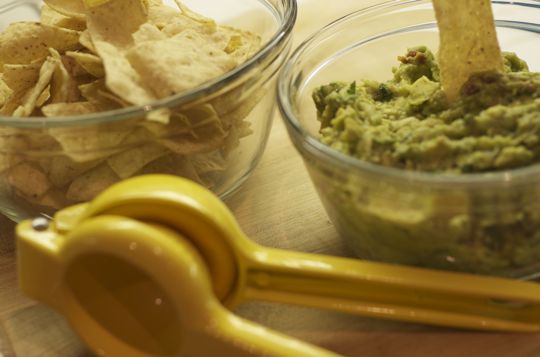 Guac:
2 ripe avocados
1/4 onion (red or white), minced
2 cloves garlic, minced
1 small tomato, seeded & chopped
bunch cilantro, chopped
juice of 1 lime or 1/2 lemon
salt & pepper to taste
dash cumin
That's it! Mix it all up and dig in with your favorite tortilla chips.
I think I'll have to incorporate more "P"lentiful "W"orkouts into this week's agenda because there are a couple other visions of yumminess I'd like to try on PW's blog…it's a vicious cycle!